Payment Process
Rental charges has to be paid online for the duration chosen after booking the bike.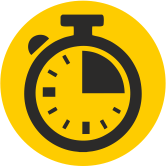 Delay
A rental day is (00:00 - 22:00). A fee of Rs 100/- per hour is applicable for vehicles returned late after the grace period of 1 hour. The fine is applicable for a maximum period of 6 hours post which a full day rental amount will be charged.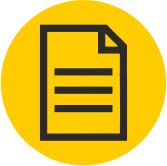 Documents
Lessee should have a valid motorcycle driving license and a copy of the same to be submitted along with an Address proof.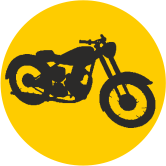 Use of Vehicle
These motorcycles we rent are large, heavyweight, very powerful and not appropriate for beginner or inexperienced riders.
The lessee should have a valid driving license, be at least 18 years old and must always wear a helmet while riding.
Must have appropriate riding gear, i.e... Boots or closed toe shoes, pants & eyewear. No flip-flops, sandals or shorts.
Only the lessee is permitted to drive the vehicle
Lessee is responsible for his insurance; Lessor will not be responsible for any accidental expenses of Rider.
The lessee shall use the bike entirely at his/her own risk and agrees that lessor will not accept any responsibility or be held accountable for any loss, injury or death as a result of, or leading from the hire of any of the vehicles.
The bike shall be returned back to lessor in the same condition in which it was handed over to lessee.
Rental package does not include Fuel, Toll, road side assistance and Taxes
Lessee is responsible for any traffic violations incurred due to your use of a rented vehicle. Lessor is not liable for any costs from any such violation.
You must report such violations to a Lessor's Representative as soon as possible.
Towing service will be borne by the Lessee in case of unlikely event of tire puncture or collision or breakdown due to improper usage. In the event of mechanical or technical failure, we will take care in towing the bike at our own cost.
All our bikes have GPS tracking devices; we recommend that you follow speed guidelines – our team gets automated updates on the bikes that exceed speed limits.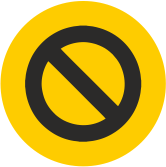 Prohibited Uses
The use of a Lessor's vehicle under the following conditions is prohibited:
Our motorcycles cannot be used for rallies and rally surcharges or any format of professional or amateur competitions and media usage.
By any person who is under the influence of (i) alcohol or (ii) any drug or medication under the effects of which the operation of a vehicle is prohibited or not recommended.
In carrying out of any crime or any other illegal activity.
Important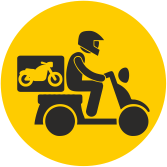 Delivery Process
Lessee has to be present at the agreed date and time to pick up the bike.
Though we do quality checks at our end before delivery, lessee is expected to see if there are any damages and report the same to representative of lessor and photos shall be captured of the same.
One signed copy of the contract is to be kept by each party.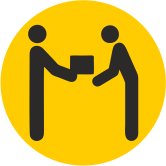 Handover Process
Lessee has to inform us 2 hrs in advance before the end of the contract Period.
Pick-up date and time will be mutually decided by lessee and us. The drop –off location will be the same as the pick-up location.
Lessee has to be present at the agreed date and time.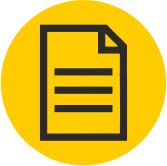 Booking Process
BikeKiraya may send booking confirmation, itinerary information, cancellation, payment confirmation, refund status, schedule change or any such other information relevant for the transaction, via SMS or by voice call on the contact number given by the User at the time of booking; BikeKiraya may also contact the User by voice call, SMS or email in case the User couldn't or hasn't concluded the booking, for any reason what so ever or to know the preference of the User for concluding the booking and also to help the User for the booking.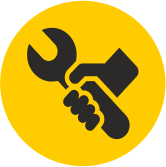 Maintenance
The Lessee is liable for checking engine oils during a trip and maintaining the vehicle while on road. Any mechanical failures should be reported immediately. Lessee may be held responsible in case of a mechanical failure resulting due to negligence of the normal maintenance while on the trip.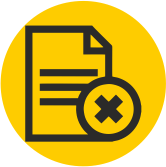 Cancellation Process
Less than 7 Days before the pick up day: 100% rental charges will be withheld and security deposit will be refunded.
More than 7 Days before the pick up day: 50% rental charges will be withheld and security deposit will be refunded.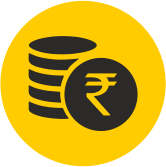 Deposit
The Lessee has to deposit refundable caution money with us to take a ride. The refund usually takes 5 - 7 working days to reflect in the source bank account(in case of deposit is in electronic form) from the date of invoice.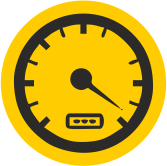 Over Speeding
The bikes have to be ridden within the permissible limits i.e. less than 80 kms/hr. Once the speed crosses 80 kms/hr , Lessee will be fined Rs. 200 each time.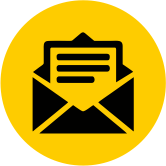 Grievances
If you have any grievances against the Website privacy practices, or you apprehend that your privacy is compromised at the Website, please Mail us to bikekiraya@gmail.com or call us at 9832040880 we assure you, we will pro-actively address your concerns.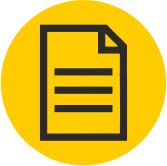 Consent
By providing your information and using the website, you consent to the Privacy Policy. Including but not limited to your consent for sharing your information as per this privacy policy. If we decide to change our privacy policy, we can change any policy at any point of time and will post those changes on this page so that you are always aware of what information we collect, how we use it, and under what circumstances we disclose it, you can see all these changes on our website timely.